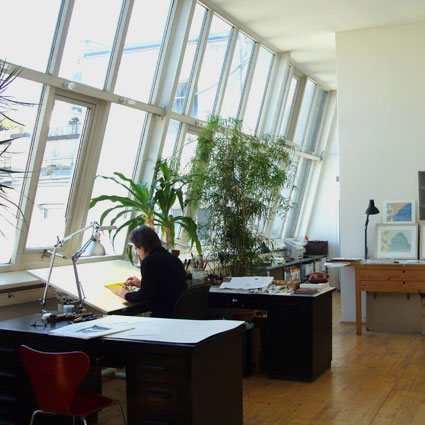 Bruce Meek is an illustrator and artist based in Vienna, Austria.

His work has appeared in numerous Art Director's annuals and publications. Awards include: ADC (C, D, NL), CCA (A), CLIO (NY), Comprix (D), Impactissimo (A). Exhibitions in Toronto, Amsterdam
and Vienna.

International clients include financial and insurance services, food packaging (notably the D'arbo product line), music industry, publishing, health services and airlines.

Born in Southend on Sea, U.K., studied at Southend School of Art.

Worked in London, Toronto and Amsterdam.